Les Fromentaux, the Transpolis proving ground, is full-equipped and stands out by its numerous facilities. From its launch, we welcome our customers and prospects to visit Transpolis: our test center, facilities and different testing tracks.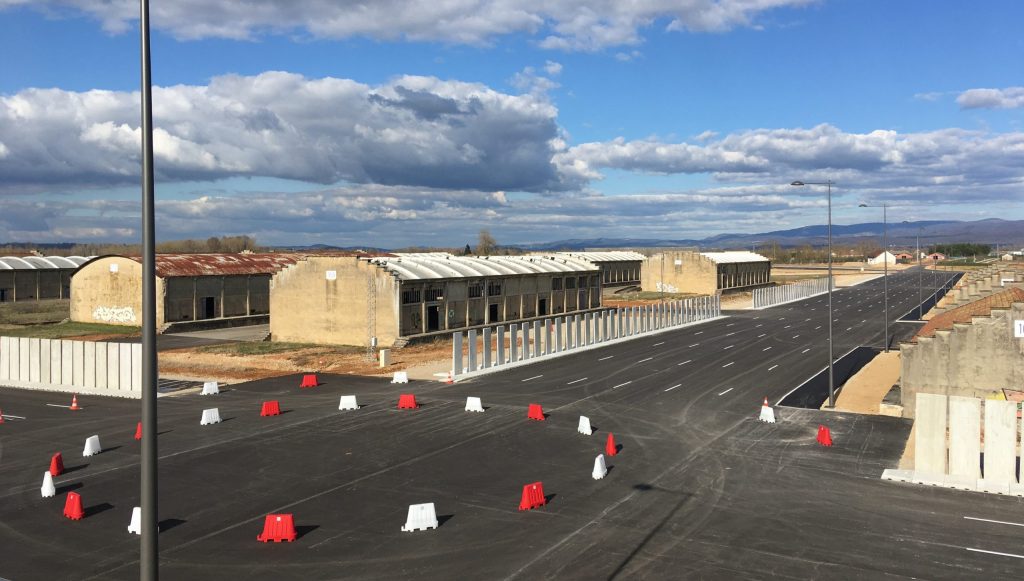 Health-care context, interactions are considerably slowing from more than one year. As always, we get used to the situation and we are doing everything we can to welcome you in optimum conditions. Whether vehicle testing or crash test of infrastructure safety, we always allow visits, and our customers are received with the best possible service.    
Customers commitment and flexibility are part of Transpolis' DNA. For our customers and prospects which cannot come at Transpolis to visit Les Fromentaux proving ground, we adapt the visit: from January 2020, you can now ask for a virtual and personalised visit. 
How? Get in touch and use the contact form . Transpolis team will answer you without undue delay to organise a virtual meeting. 
The virtual visit is a technic video of our facilities, your Transpolis representative will comment the video with every necessary information. We can easily pause or rewind the video to answer your questions on the spot. 
The virtual visit first shows facilities dedicated to welcome our customer (meeting rooms, workshops…) and demonstrates our core business: SAFETY. 
Then, there are different track highlights: highway, rural roads, the ring road, the city and its quarters. For each testing area, you Transpolis representative will mention available facilities, specific features and equipments, and he will show you how we ensure safety and confidentiality.