For almost 30 years, Transpolis has been carrying out crash tests on road restraint systems in virtual and real conditions, doing so in accordance with national and international standards. 
The EN1317 standard is the most widespread for road restraint systems. It is complete and takes in a wide sweep of road infrastructures: all kind of safety barriers, crash cushions, transitions and removable barriers sections, terminals, and restraint systems for motorcycles… To complete its wide range of testing services, Transpolis increases its scope and offers now crash tests in compliance with AASHTO MASH standards (USA) and the XP P98-428 standard for bridge barriers. 
Transpolis also carries out crash tests on Hostile Vehicle Mitigation barriers (HVM), always in compliance with standards: IWA 14, ASTM F2656, PAS68, CWA 16221, etc.
As an objective of ensuring the best results required by its customers, Transpolis also offers virtual testing with advanced simulation tools meeting the requirements of the EN16303 / TR16303 standards.
Innovation and a high level of flexibility are part and parcel of who we are.
In any situation, we always support our customers to ensure the best results. The pandemic is another challenge for us: we adapt our services, and we are focused on continuous improvements, just as our services at our facilities.
We stay close to our customers and we anticipate their requirements. For our customers who cannot come in our test center, we offer the possibility to attend the testing session by broadcasting in direct live the crash-test: customer feels to be present and is confident because he follows the entire cycle from home. 
The pandemic doesn't interrupt us to innovate and to propose other services to our customers. In 2020, Transpolis has developed new tools in the field of Road Restraint System testing, such as complex machine to carry out push/pull tests; a friction machine in order to characterize friction coefficient, and many other…
The simulation department of Transpolis was also not in rest, as it develops a new range of vehicles.  Especially one truck, often in demand by the manufacturers, is a heavy truck of 32 000 kg 4-axle rigid with Tipper. This new detailed truck can be used to fulfil the requirements of many standard, such as IWA 14-1 (N3F vehicle) and EN1317 (TB71).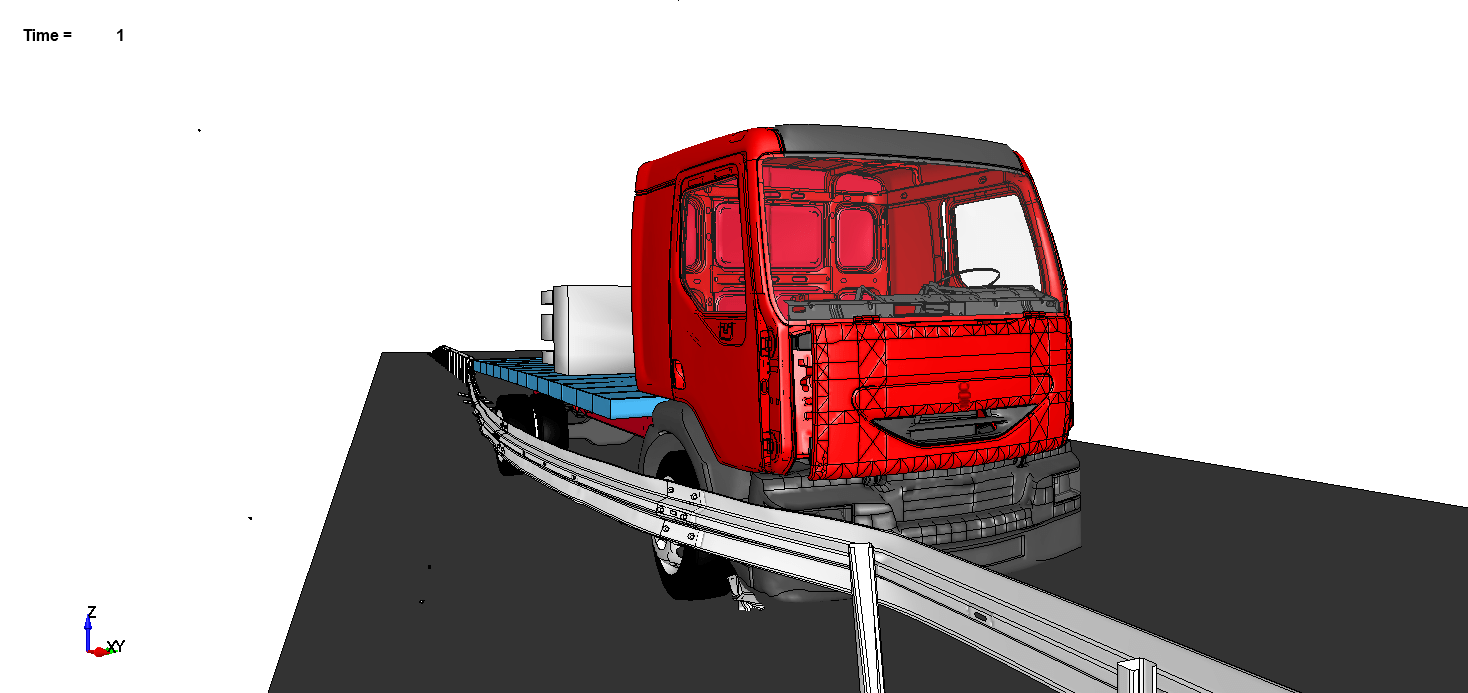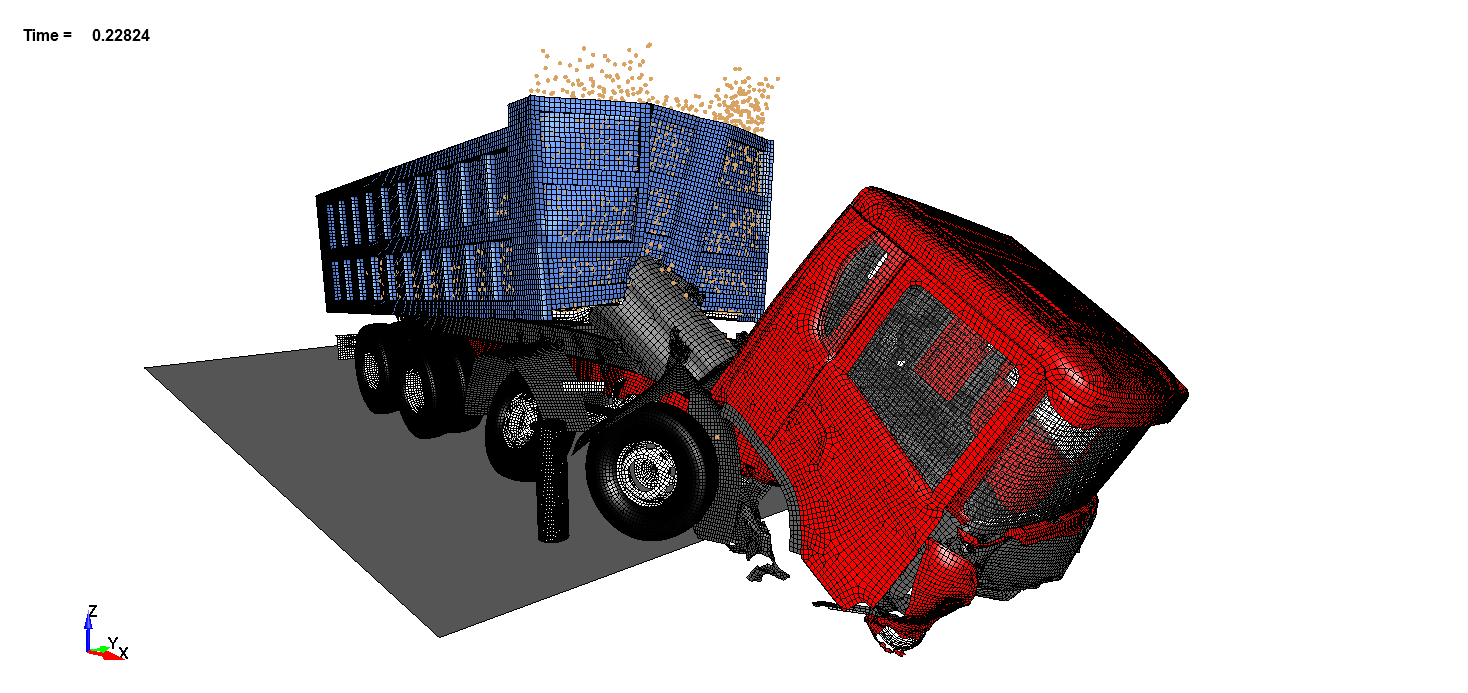 But it seems that this new development of vehicle was not challenging the simulation department enough during this pandemic time, so they decided to go further to their dynamic expertise by becoming now specialist of static calculations. This has been a logical continuity to the development of new static tools.
Besides, thanks to our simulation expertise and experience in crash testing, we offer detailed reconstruction of accidents services. Including road conditions, speed and vehicles, we reconstruct accidents by virtual and crash tests. 
At Transpolis, we innovate and work every day to support our customers. We are proud of our values, such as customer commitment, rigor and safety.